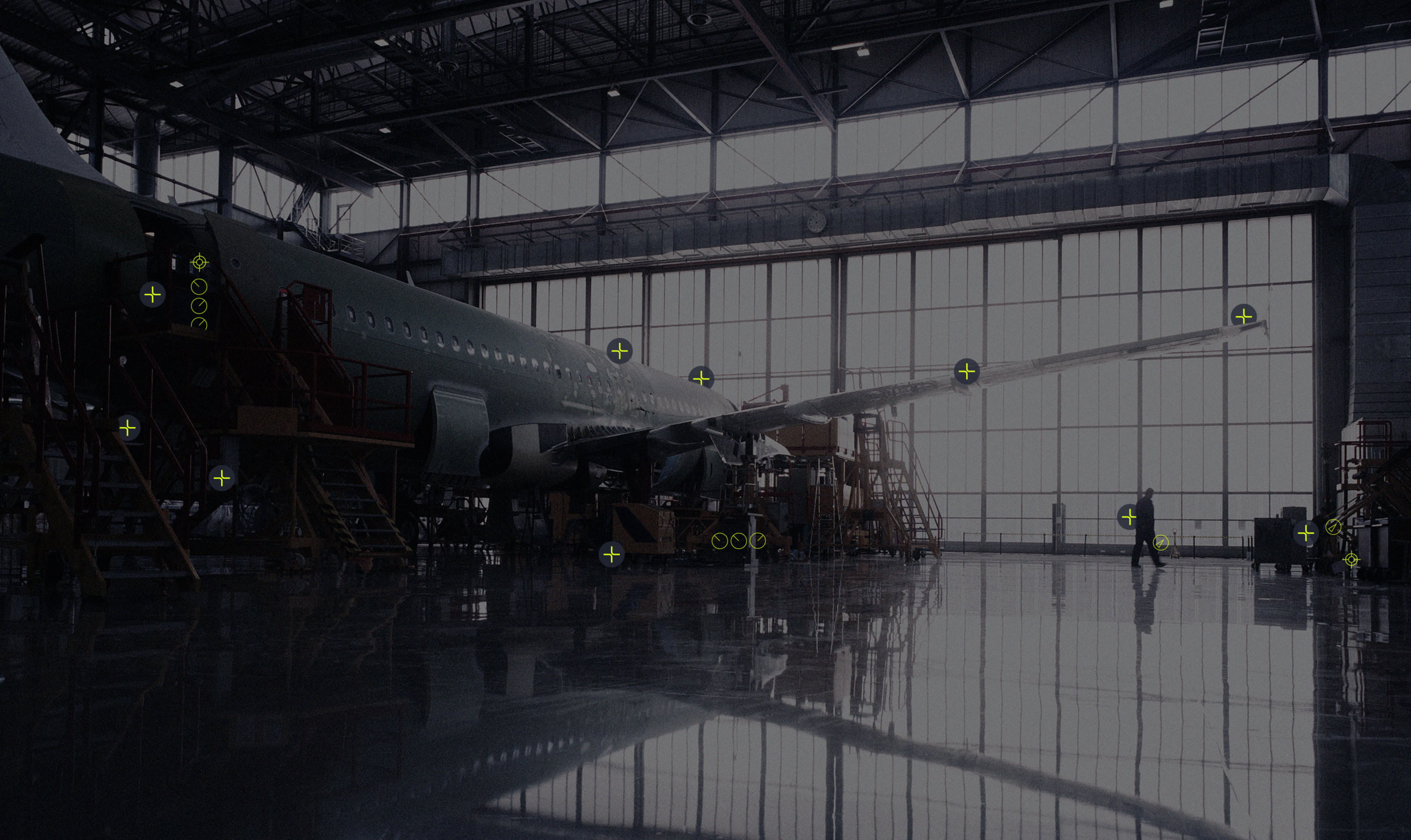 Imm­er­sal AR in action.
The Imm­er­sal AR SDK is already being used to cre­ate AR expe­ri­ences that save time and mon­ey, engage and delight, and do things that have nev­er been possible.
Industrial.
Revolutionize training and empower your workforce. Save time, cut costs, train and work more efficiently.
Use Immersal to map spaces like factory floors, warehouses, engine rooms, or large industrial workspaces. You can then augment them by adding any kind of additional information you can imagine – from mission-critical safety-related information to detailed content on mechanical components, to data pulled from your own systems, and more.
AR can replace lots of training and professional tasks with way more effective immersive and remote ways of working. You can send less-skilled workers out to sites to be the hands of specialists who can be located anywhere. They can troubleshoot in real-time and both can access and manipulate augmented content on top of real-world objects.
Public Spaces.
Use Immersal to map any space and add layers of information and content that deepen the user experience, add valuable information, inspire action, and more.
Entertainment.
Gamify virtually anything, deepening engagement, adding value, and sparking joy along the way. Use Immersal to map spaces and then add fun and entertaining virtual layers, multiplayer interactive elements, contests, and more.
Want to know more?
Just get in touch.
We AR here.
Have some questions, or need some help getting started? Hit the button below and let's talk.

Want to get started?
Want to add fast, accurate and battery-friendly AR features to your app?
Subscribe to the Immersal newsletter.