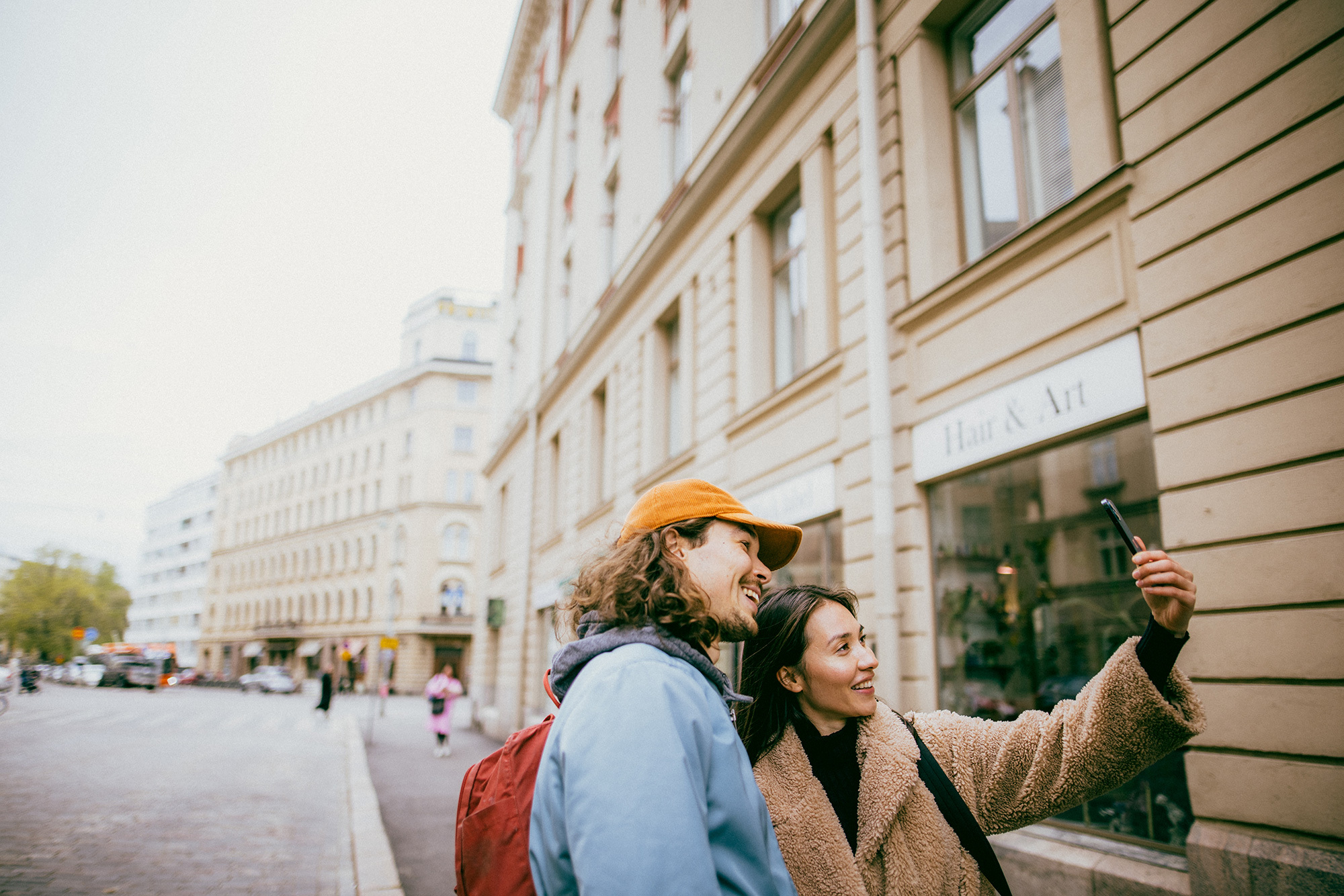 Imm­er­sal App – your per­son­al metaverse
The Immersal App in use
The Immersal App is a totally new and simple way to create, share and experience life in the metaverse. Use it to map a real-life space on your phone or tablet, add digital content like pics, videos, emojis and messages, and share with whoever you want.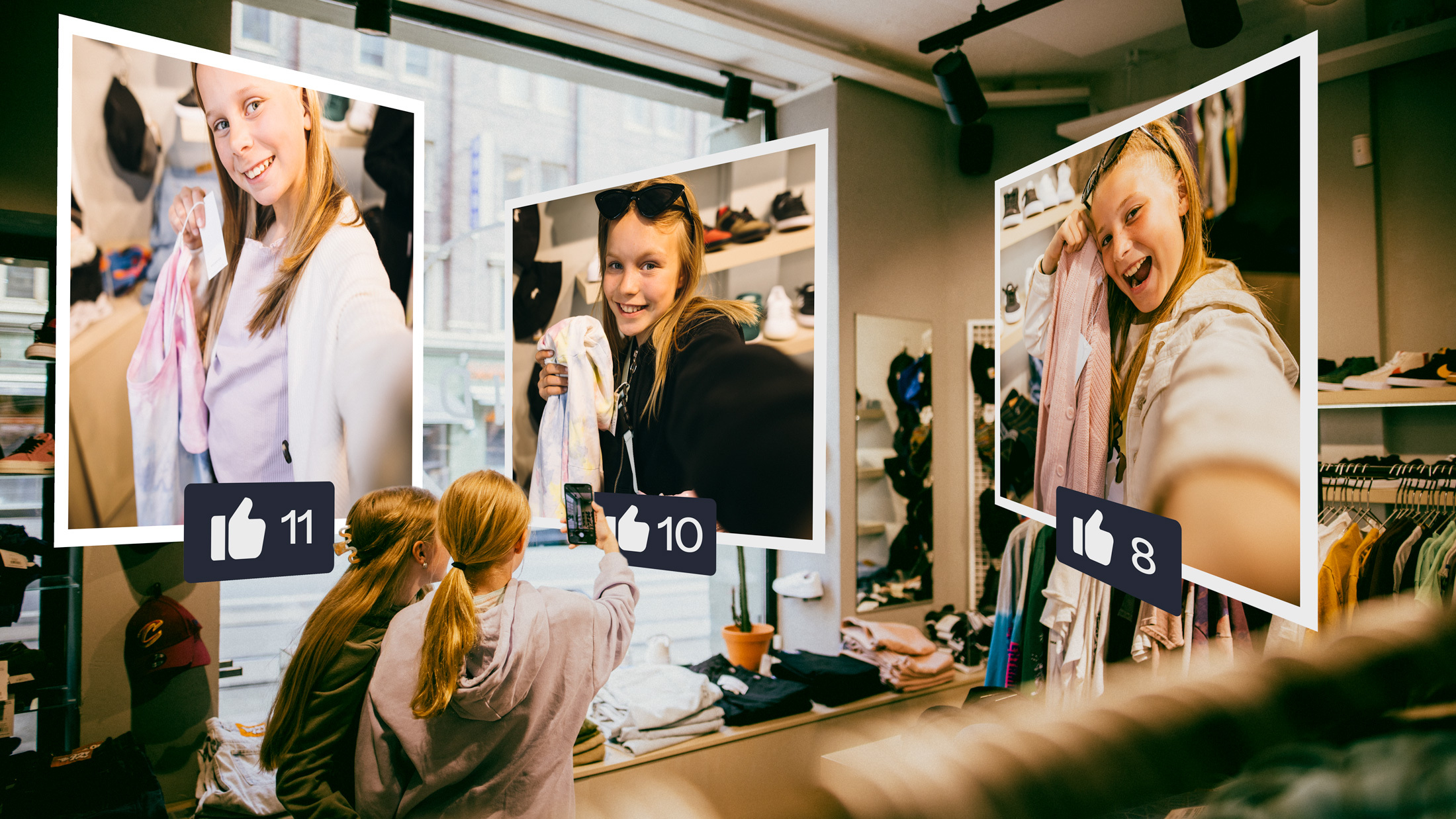 Hey, where'd you get that?
The new store downtown is amazing and now your friends are in on the secret too! These girls snapped pics of their best buys to share with their besties.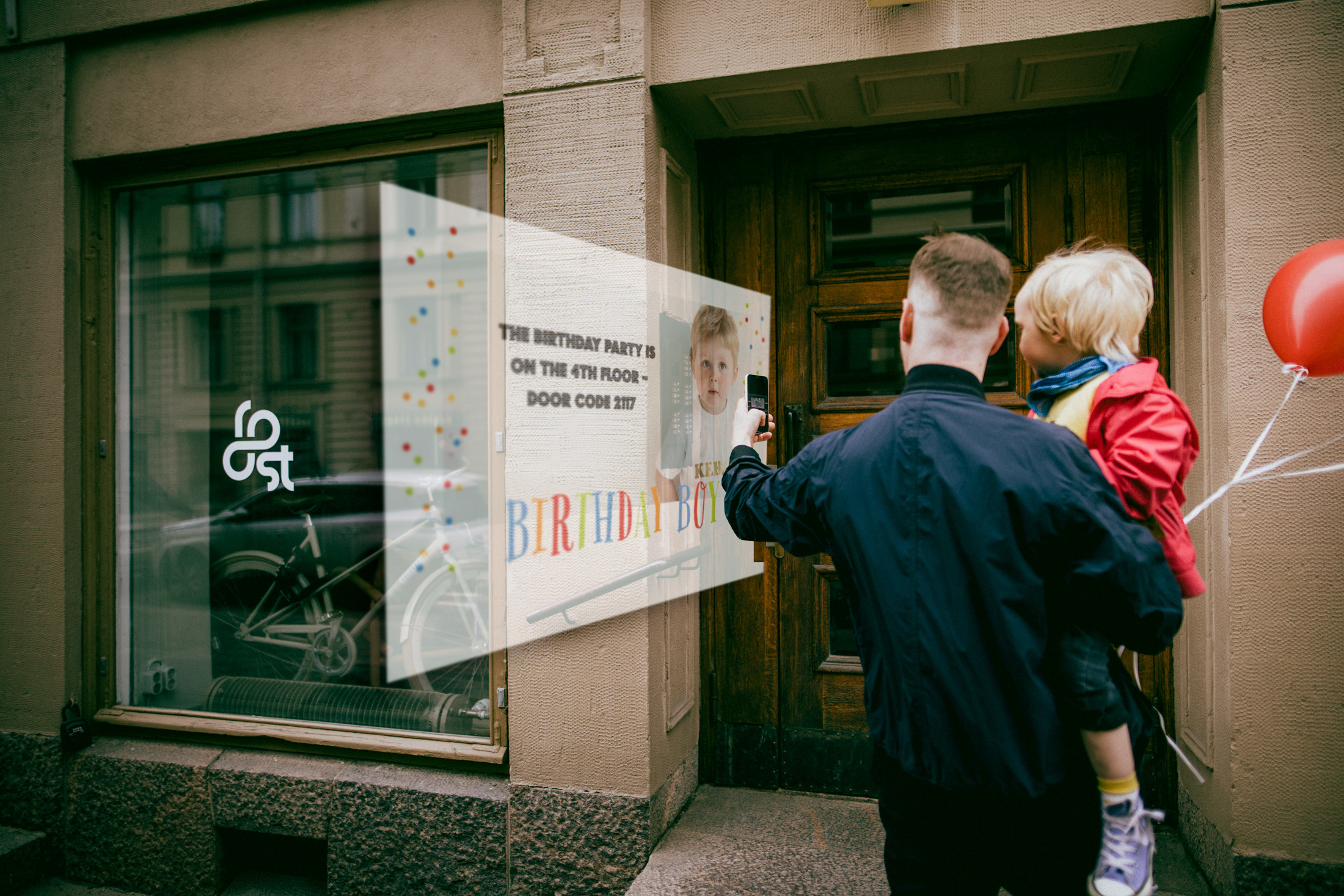 Let's get this party started
The cake is ready, the table is set. Leave a digital note for guests with all the info they need.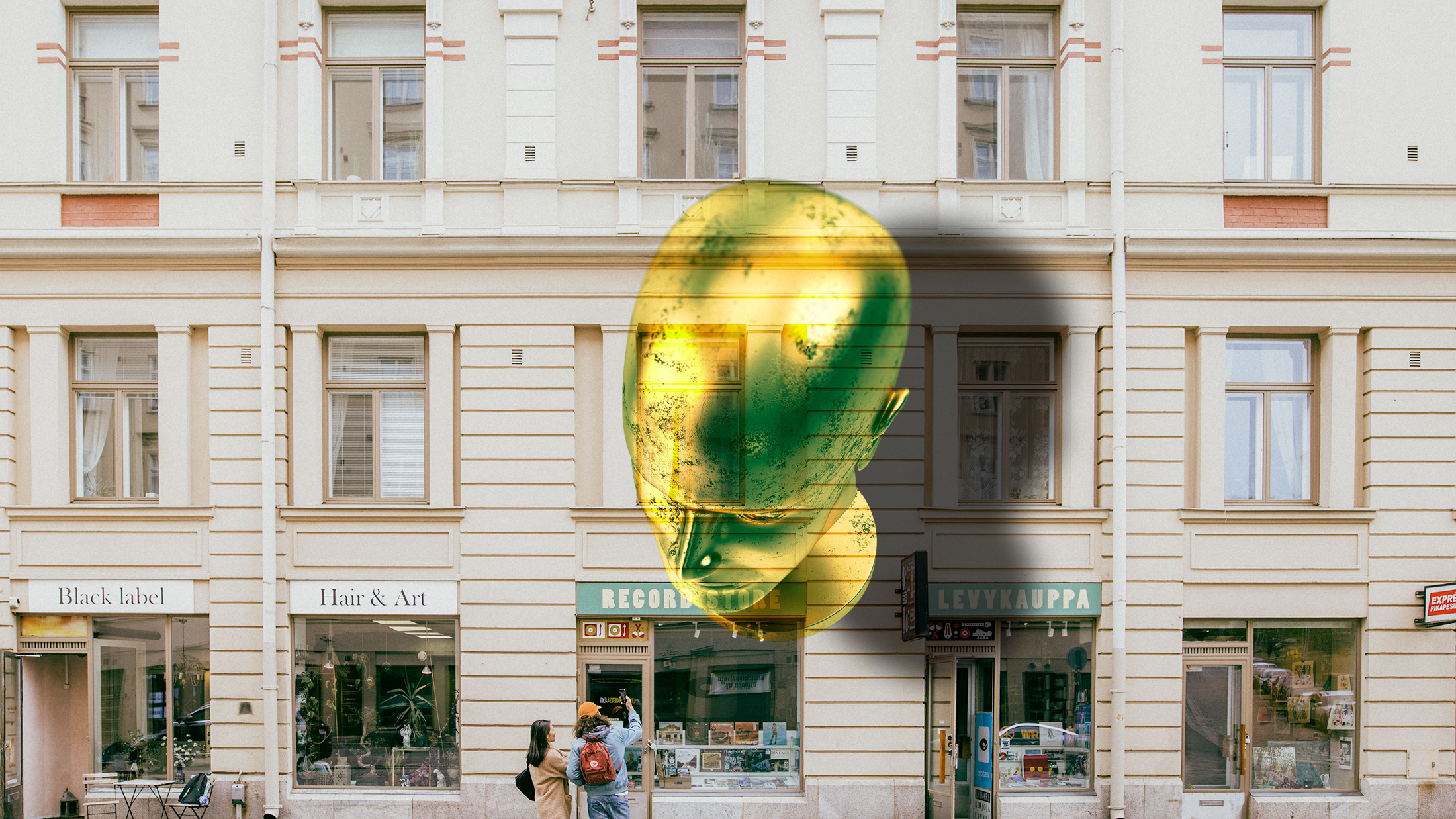 Art comes to life
Visitors to the city are wowed by this outdoor art installation, viewed on their phone or tablet.
How do I make my metaverse with the Immersal App?
To make your first experience, map a specific topic, like the front of a building, your favourite landmark in your city, or the corner of a room.
Add pictures and other content and share the link to the experience with your friends. When they're in the same location, they can see the experience you created, exactly as you created it. As long as they have the Immersal App on their phone, of course!
Share your best experiences with us
Take a video or picture of your best Immersal App experience and share it in Instagram or Facebook using the #ImmersalApp or #mybestAR hastags. We'll share the best and funniest ones with the whole Immersal App user community.